Who We Are & What We Do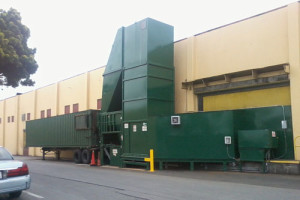 I am Glenn Cathey and my company is G & B Compactor Services. We are based in the Central Valley of Northern California.
With more than 35 years experience in the solid waste industry, we proudly serve Northern California and beyond. We hold a current and valid California Contractors License and the appropriate insurance.
We can swiftly diagnose mechanical and electrical problems with your trash compactors and balers. Our trucks are fully stocked with parts, including electrical components, hydraulic hoses and fittings and structural steel. Our turnkey service ensures that our customers get the best service possible.
G & B Compactor Services currently services all makes and models of trash compactors, balers, recycling equipment and roll-off containers. We also install, repair and refurbish commercial and industrial trash compactors and balers, to include fabricating chutes, hoppers, dog houses and handrails as per each customers specific application.
We offer preventative maintenance programs, along with equipment cleaning services and container odor control. G & B Compactor Services also sells new and used compaction and baling equipment.
Our mission is simple: to reduce the cost and problem of waste removal and increase the ease of equipment procurement and installation.
If you have any questions about our services, please feel free to call our office at 1 (209) 772-3759, or my cell phone at 1 (209) 649-3509.